Page 13 of 16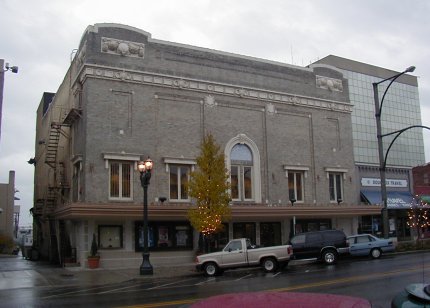 The struggles of the Everett Theatre Society over the next three years deserve a volume of their own. After countless small victories and major setbacks, heartbreaks, inspirations, blood, sweat and tears, they reopened the Everett Theatre to the public on September 10th, 1993 with the first of nine performances of Come Back to the Five and Dime, Jimmy Dean. Since that memorable, emotional evening, the Society has filled the building with plays and cinema and put the Everett Theatre firmly back into the center of the life of downtown Everett. The Society now holds title to the building and has marshaled a broad base of community support. A recent renovation, which unfortunately erased every vestige of the Priteca work from 1952, put the facility in remarkable condition for its centenary. While challenges still abound, the popularity and viability of this landmark institution have been powerfully demonstrated and its continued role as a downtown resource seems virtually assured.
As a place where generations of Everett residents have been entertained, the theater may well hold more fond memories for more people than any other building in the community. In a city where eight theaters once competed for patronage, it is the sole survivor of a rich and colorful theatrical history. Fortunately for Everett, the versatile, durable grande dame of Colby Avenue has always been the most important one of all.
Sitting vacant for several years, a concerned group of citizens rallied to the decaying theater's aide, and formed the Everett Theater Society, to save and restore the Everett to its 1924 appearance.
Restoration took place between 2000 and 2004 and the theater now screens classic movies and concerts and stage productions as well. One of them wore carpenter's bib overalls. The contractor hired a night watchman but before long a compromise had been worked out by the building trades council.